Kentico is a complex platform for creating websites integrated with e-commerce and online marketing. It's currently used by more than 1000 digital agencies and empowering more than 25.000 websites.
I was participating in complex redesign of information architecture, navigation and visual style of 8ᵗʰ Kentico version. I contributed in initial evaluation of main issues of previous version and brainstorming new modular concept of the CMS.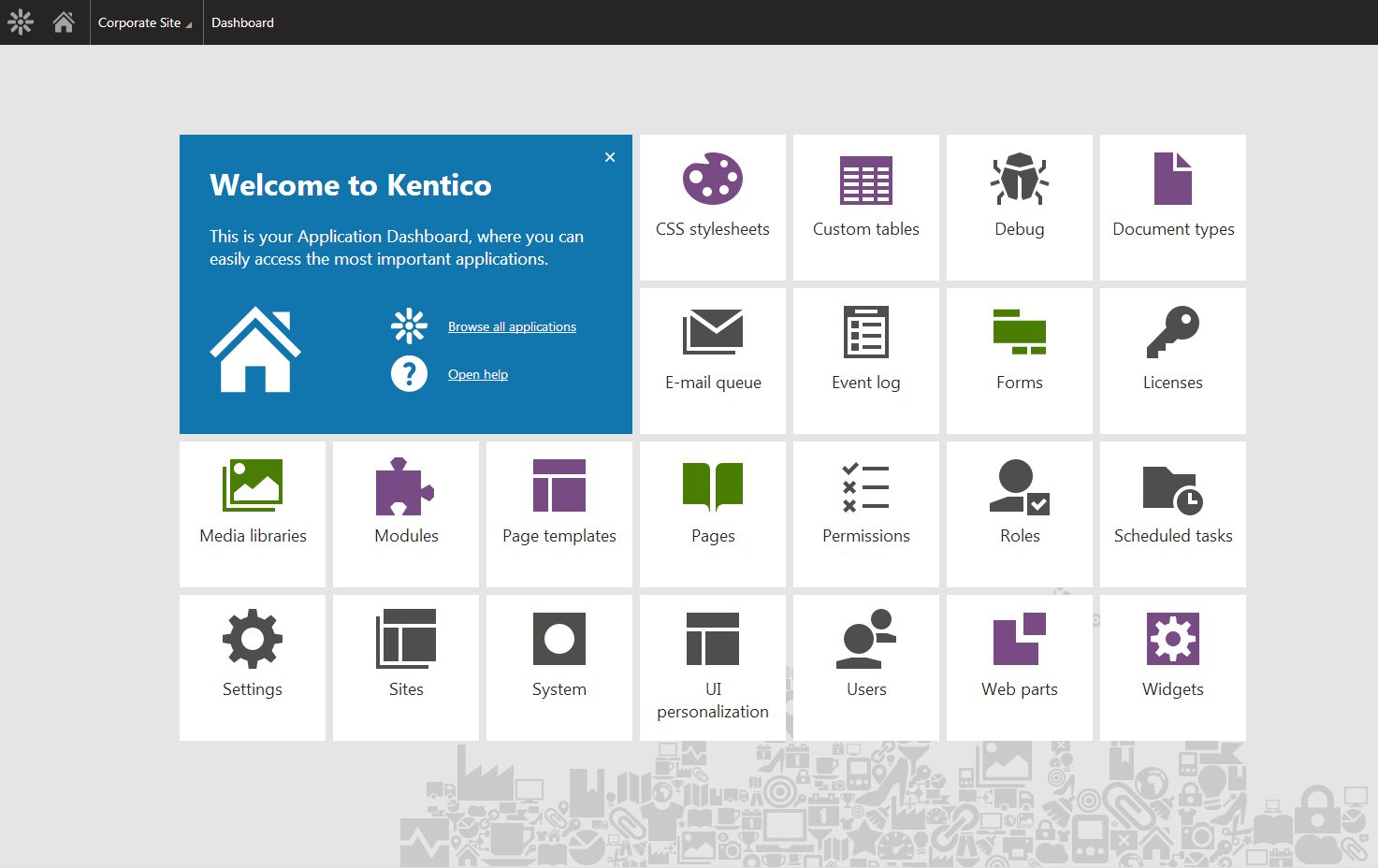 I designed the search module to provide intuitive contextual support for the users at any stage of developing the website and managing its content. The solution was prototyped and evaluated with the end users.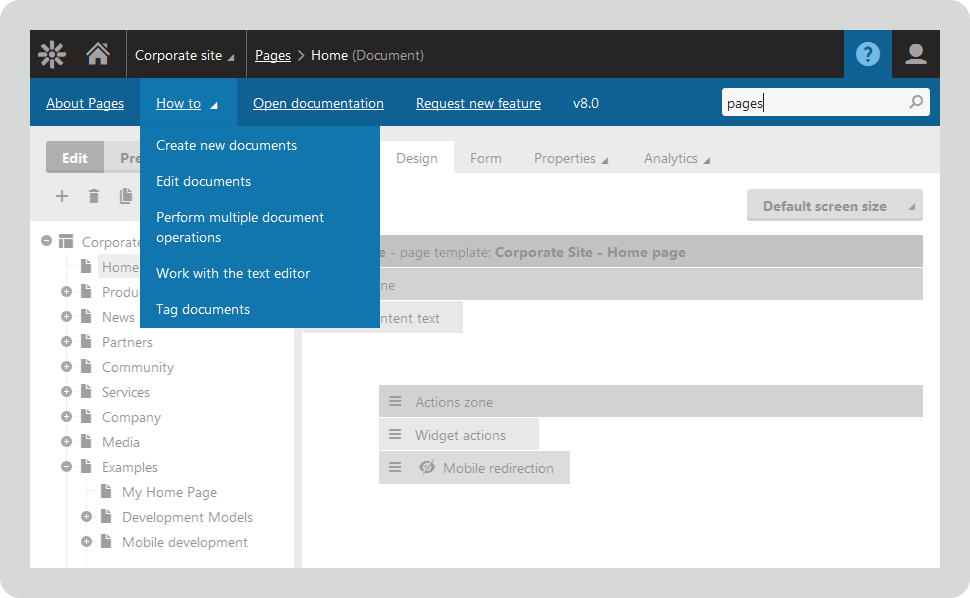 I was responsible for the user experience of all social and community modules in Kentico CMS. The most visible change I did to the system was redesigning the flow of providing user support, including the support for managing numerous support requests in a team.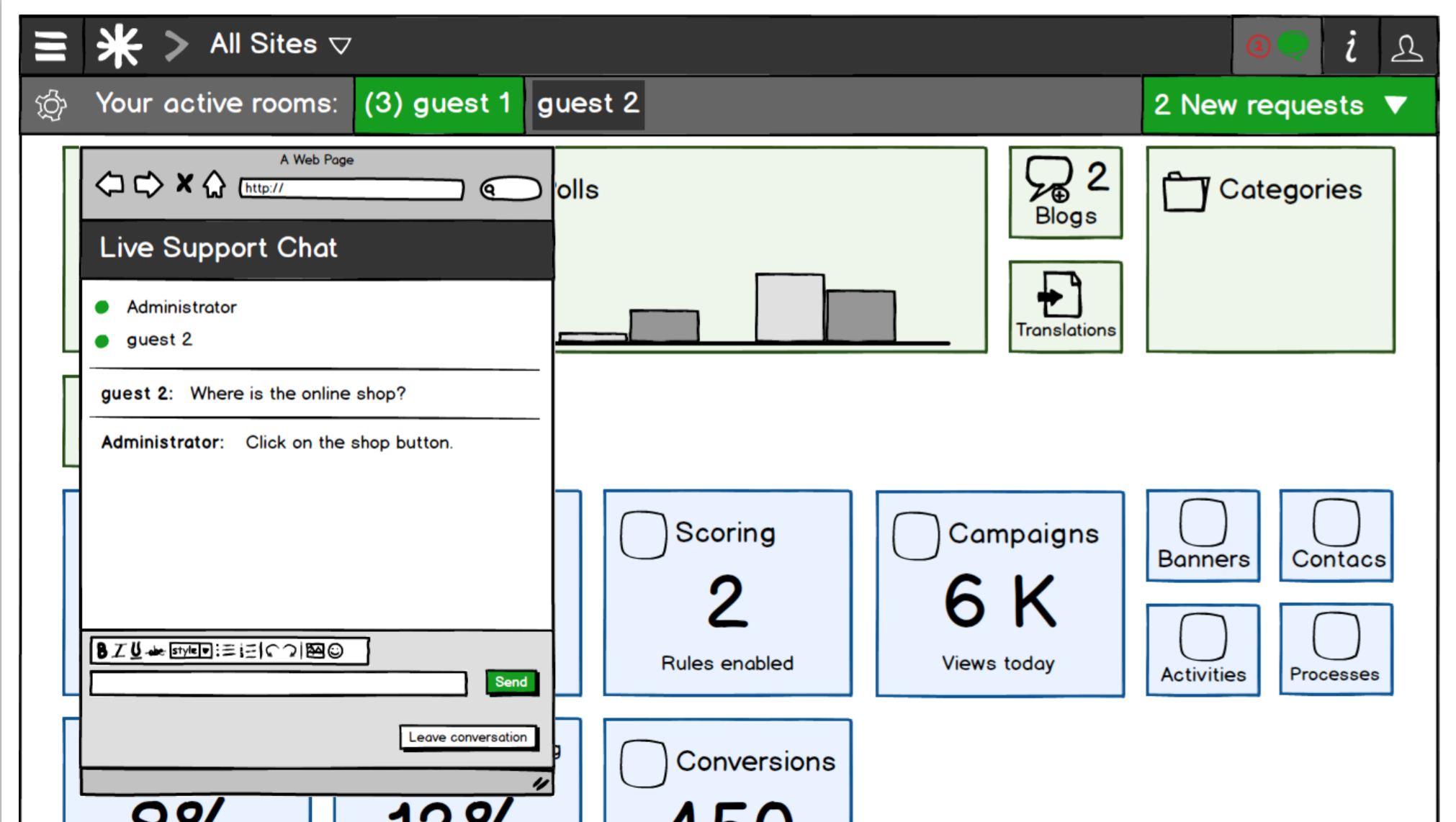 Design process in agile development
The development in Kentico was led by Scrum so I adapted the design process to be more agile. That enabled me to use even more early, rapid prototypes, evaluate online and iteratively test the design solutions.